Inspired by a former client who recognizes the many benefits available with the basic activity of gardening and spending time in the sanctity of a backyard.
The backyard at McDougall House is over 600 m2, offering a place to cultivate and appreciate outdoor urban spaces as part of the programming wherein clients can be exposed to the rewards and satisfaction of growing vegetables, berries, fruit and flowers in one's backyard space. The project will consist of:
Partnership with a local gardening club or horticultural society to provide instruction and mentorship.
Creation of an informal outdoor activity regime for clients to complement the challenging work they do in addressing the root causes of their addiction.
Six raised garden beds
Two shade structures
Minor landscaping
Rainwater harvesting system (phase 2)
Composting units (phase 2)
Did You Know?
Gardening activities have direct or indirect positive impacts on people's mental health.
Organization and participation in horticultural activities are effective ways to relieve negative emotions since gardening is an activity that enables close contact with nature to release pressure.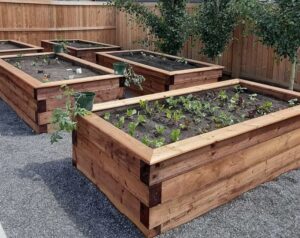 Support for The Urban Backyard Project was initiated by a local law firm, Willis Law (Barristers & Solicitors), with a donation of $5,000. Soon after that, we received a grant of $4,000 from St. Paul's United Foundation (Edmonton) in support of the project.
Since then, financial support has also been received from:
As momentum builds, we are hoping for in-kind donations from local garden centres and/or the general public to provide gardening tools and other implements (e.g. tomato cages, etc.). We are so pleased to be working with a local horticulturist to guide our clients and employees in this new gardening experience. Down the road, we hope to build relationships with either a local gardening club or a commercial garden centre to support us with supplies into the future.
The Urban Backyard Project started last summer with the installation of a gazebo structure that provides much-needed shade.
We are also so pleased to share that we have received a donation of tomato plants from a private citizen and avid gardener, along with seeds from Apache Seeds and West Coast Seeds.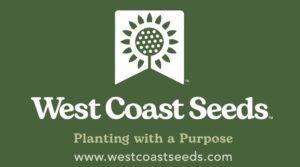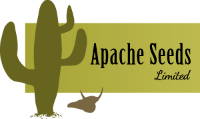 This spring and summer, we will be installing a garden shed, a second shade structure and one or two composting units.
How you can support in two significant ways:
Financial Contributions
Your generous financial donation will support the women at McDougall House as they build lives that nurture themselves and their families.
Donation of Garden Tools
We also welcome new or lightly used garden tools to equip the women and support their active participation in the Urban Backyard Project.
Your support will make a tangible difference in the lives of these women, offering them a path to healing and growth.
To contribute, please contact us or donate today.
Thank you for helping us empower women in recovery through the Urban Backyard Project.