Thank you for Standing with Women in Recovery from Addiction this Giving Tuesday
A heartfelt thank you to all those that participated in our Giving Tuesday 2022 event of November 29th. We are so grateful to our donors who stepped up to give in support of the women who come to McDougall House as they rebuild their lives, free from addiction.
We raised almost $2,000!
Addiction is a ruthless disease that affects individuals and families regardless of education, cultural background, or socio-economic status. Sometimes you can be lucky to have people willing to help you in your struggles to gain sobriety.
When you support women, you support family and the community.
SUPPORT THE CAUSE ON GIVING TUESDAY >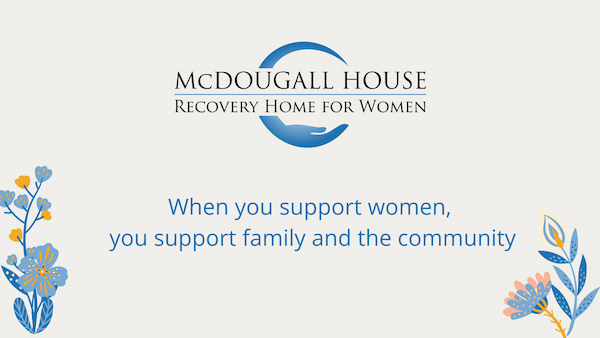 McDougall House has been a part of the community in Alberta since 1969 when it was founded in response to the lack of community resources available for women with alcohol and drug related problems. We offer residential addiction treatment for women. Our vision is to foster recovery from addictions and our mission is to provide a safe treatment environment that empowers women in recovery from addictions through knowledge, awareness, and behavioural change.
Every year, up to 40 women enroll in the 3-month program at McDougall House. Of those, up to 70% successfully complete the program. In our 50+ years of operation, hundreds of women have successfully graduated from the McDougall House programs.
You can help support these women find their way to productive and rewarding lives for themselves, their families, and their community.