As we approach 2022, we reflect on our goals and progress in the past year. For many, eating healthy and making dietary changes for better mental health and recovery has been a significant part of their personal development goals this year. It's important to remember that you can start your journey at any point and that journey doesn't have to be perfect every day. Making one healthy decision a day adds up to a year of progress and accomplishments. If you like to make healthy eating a goal this upcoming year and to better your mental health and even help with your recovery, read on to plan ahead and add to your healthy lifestyle toolbox.
How Healthy Are Your Eating Habits?
It's important to understand where you are currently on your healthy eating journey. Answer these questions and find out how healthy your eating habits are!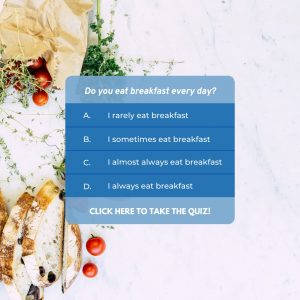 Podcast: Feeding Your Mental Health
Everybody's journey looks different but it all starts somewhere and it helps to hear other people's stories and how they overcame their struggles with healthy eating and mental health. Certified Holistic Nutrition Consultant, Madison Wilcox discusses the connection between nutrition and your mental health. Listen to this podcast and find your inspiration to fuel your healthy eating journey.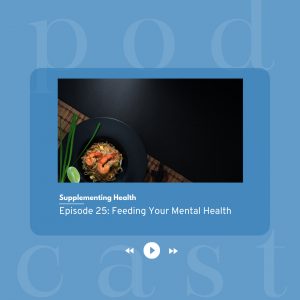 Nutrition for Mental Health: Information for Adults
Eating healthy is one of the best things that you can do for your physical and mental health. Research shows that healthy eating is important in preventing and treating many health conditions but that isn't always as easy as it seems. Here are some tips and sample menus that take less time to prepare and use familiar processed or convenience foods that will help you to maintain a healthy diet and keep you on your journey to healthy eating and mental health recovery. Read the full article to learn more.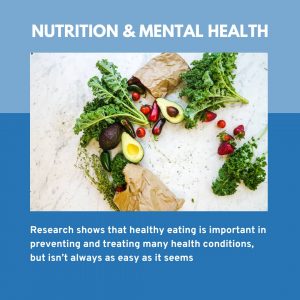 How Does Healthy Eating Help With Addiction Recovery?
Eating a healthy diet helps you with addiction recovery in several ways such as:
Stabilizing your mood
Improving your focus,
Increasing your energy
suppress your cravings
On the other hand, nutrient deficiencies can make addiction recovery more difficult by making you more susceptible to:
Depression
Distraction
Fatigue
Cravings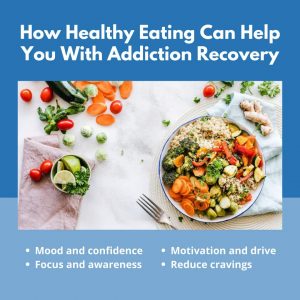 In this article, Munis Topcuoglu offers information and advice on how to use nutrition to help fuel your body, while addressing some of the barriers that come with addiction.
Now that you have the tools, knowledge, and inspiration, starting to make healthy eating choices are easier than it seems. Share this with someone you know that could benefit from this information and reach out to us if you have any questions about mental and addiction recovery.